Hi! Welcome to Fresh Bombs! We're so glad you found us!
FRESH BOMB HISTORY
We are a boutique and bath bomb factory located in Hollywood, Florida. Our company was born in 2016, when we discovered a passion for CBD and CBD infused products. We decided to start a venture that would help customers and CBD fans feel safe and secure about CBD products. We LOVE what we do, and we do it with the greatest of care!
WHAT IS CBD?
If you've found this page, you've likely at least heard of CBD. CBD (cannabidiol) is a hemp-based extract from the marijuana plant. To clarify, it is NOT the same thing as THC. It does NOT make you high OR put any harmful or illegal substance in your system!
What it DOES do is soothe frayed nerves, easy anxiety symptoms, help alleviate depression, and it is a FANTASTIC all-natural pain remedy. And yes, it IS 100% legal! We invite you to visit our Q & A page, on which we answer the most common questions about CBD, if you're interested in CBD but you're still on the fence.
WHAT WE DO
For those of you who are just meeting us, we've done the hard work for you! We learned everything we could about CBD to ensure that we can deliver the best, most effective, and (most importantly) SAFEST CBD products you can possibly buy. Our motto is: if WE wouldn't use it, we certainly would NOT expect anyone ELSE to use it!
We don't just use our knowledge to make the products. We also have a blog page explaining all things CBD product related.
OUR COMPANY
Our company specializes in creating high-quality CBD Spa Treatments for retail, wholesale & spas.
Fresh Bombs uses the best, highest quality ingredients available. We also manufacture everything in-house, and each product is made to order. That way, you are guaranteed the freshest product, no matter what or when you order!
OUR PRODUCTS
All our products are 100% all-natural, inspired by aromatherapy and natural essential oil blends, making them wonderful for everyone, especially people with sensitive skin. This also means they're completely safe, and nontoxic! Aside from our natural and super luxurious CD Bath Bombs, we also make CBD Fizzy Dust, CBD Salt & Soak, CBD Mani Cubes& Pedicure Bombs.
HOWEVER, we don't stop at just bath and spa products! We offer CBD infused coffee (yes, that IS a thing!), for a relaxed energy boost to start your day!
PLUS, if you're interested in becoming a distributor of CBD products, we offer intro packages just for you! Check out our wholesale page for important information, as well as access to our digital catalog. We can get you ready to distribute CBD bath products in no time!
OUR MISSION
Our mission is simple. We want nothing more than to deliver the best quality CBD products that money can buy. We value every one of our customers, and we understand that YOUR time and money is just as precious as ours. We want you to love our products as much as we do, and we strive to ensure that every single order is nothing less than perfection. You DESERVE the best, and it is our dream to offer you nothing less!
We want to take a moment to say thank you to both our returning customers and our brand-new ones. We could not continue doing what we do (and what we love) without each and every one of you, nor would we WANT to! From the bottom of our hearts, we appreciate you very much!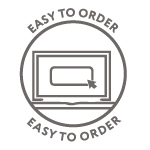 BEST WHOLESALE PRICING
We offer exclusive wholesale pricing that will allow you to earn great returns on our fast-selling products!
We've paired the most competitive pricing with the highest quality product. Earn great returns, fast.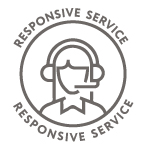 WORLD CLASS SUPPORT
We offer the best customer support in the industry. Our staff loves our retailers and will always be attentive to any Questions, comments or concerns – our knowledgeable staff has you covered!
LAB TESTED & HIGH QUALITY
Our CBD treatments are made from the highest quality, all-natural CBD, and are lab tested for quality assurance! We provide COA's (Certificate of Analysis).
Rest assured, you've got the best of the best.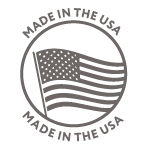 MADE IN U.S.A
We proudly manufacture our products in Miami Florida, by choosing only USA vendors we maintain high quality of products and form the other hand help to support the economy